<< the musicians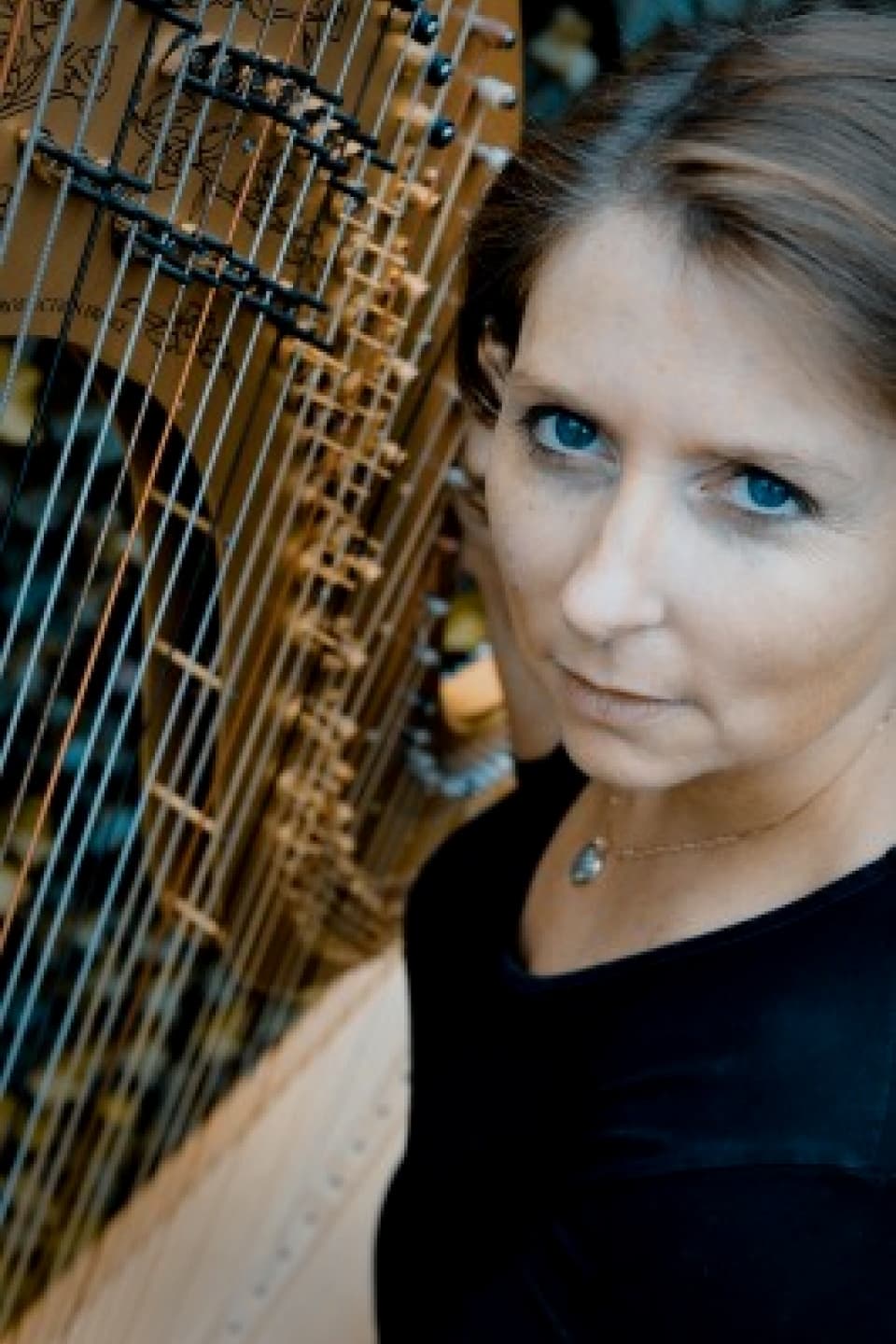 Sophie Hallynckharp
Kheops is such an amazing group of talented musicians and I'm extremely proud to part of it!
Biography
Hailing from Tournai (Belgium), Sophie Hallynck studied with Francette Bartholomé at the Conservatoire Royal de Bruxelles, where she graduated with first class honours in harp and chamber music. She continued her studies at the Conservatoire National Supérieur de musique de Paris under Marie-Claire Jamet and Francis Pierre and also had the opportunity to study with Pierre Jamet (1893-1991).
Sophie Hallynck has enjoyed considerable success in competitions. She was a prize-winner at the International Harp Competition in Spotorno (Italy) and the 'Arpista Ludovico' competition in Madrid (Spain). She is a laureate of the Fondation Belge de la Vocation and was awarded the 'Willem Pelemans' prize in 1996 for her contribution to the performance of contemporary Belgian music.
She was appointed principal harp at the Opéra Royal de Wallonie-Liège at the age of 21, a post that she left some years later to devote herself fully to her solo and teaching career. She taught at the Koninklijk Conservatorium Antwerpen until 2017 and currently teaches harp and chamber music at IMEP (Institut supérieur de musique et de pédagogie) in Namur.
Sophie Hallynck is regularly invited to perform with orchestras including the Collegium Instrumentale Brugense, Orchestre Royal de Chambre de Wallonie, Saint Petersburg Chamber Orchestra, Vlaams Symfonisch Orkest, Opéra Royal de Wallonie-Liège, Antwerp Symphony Orchestra, Orchestre Philharmonique Royal de Liège, La Petite Bande and the Kiev Chamber Orchestra.
She has recorded many CDs in Belgium and further afield. These include recordings by the ensemble Arpae (Fuga libera), involvement in a CD devoted to Claude Debussy's sonatas with Sigiswald and Barthold Kuijken for Arcana (which received the Choc de la Musique and Diapason d'or awards), a recital album devoted to the Namur composer Félix Godefroid recorded for 'Musique en Wallonie', a cello and harp recital with her sister Marie Hallynck entitled 'Esprit de suite' (Fuga libera) and numerous recordings with the Kheops ensemble.
Her renown and investment in education have resulted in her appointment as President of the association 'Les amis de la harpe mosane' and Chair of the jury of the Félix Godefroid International Harp Competition.