<< the musicians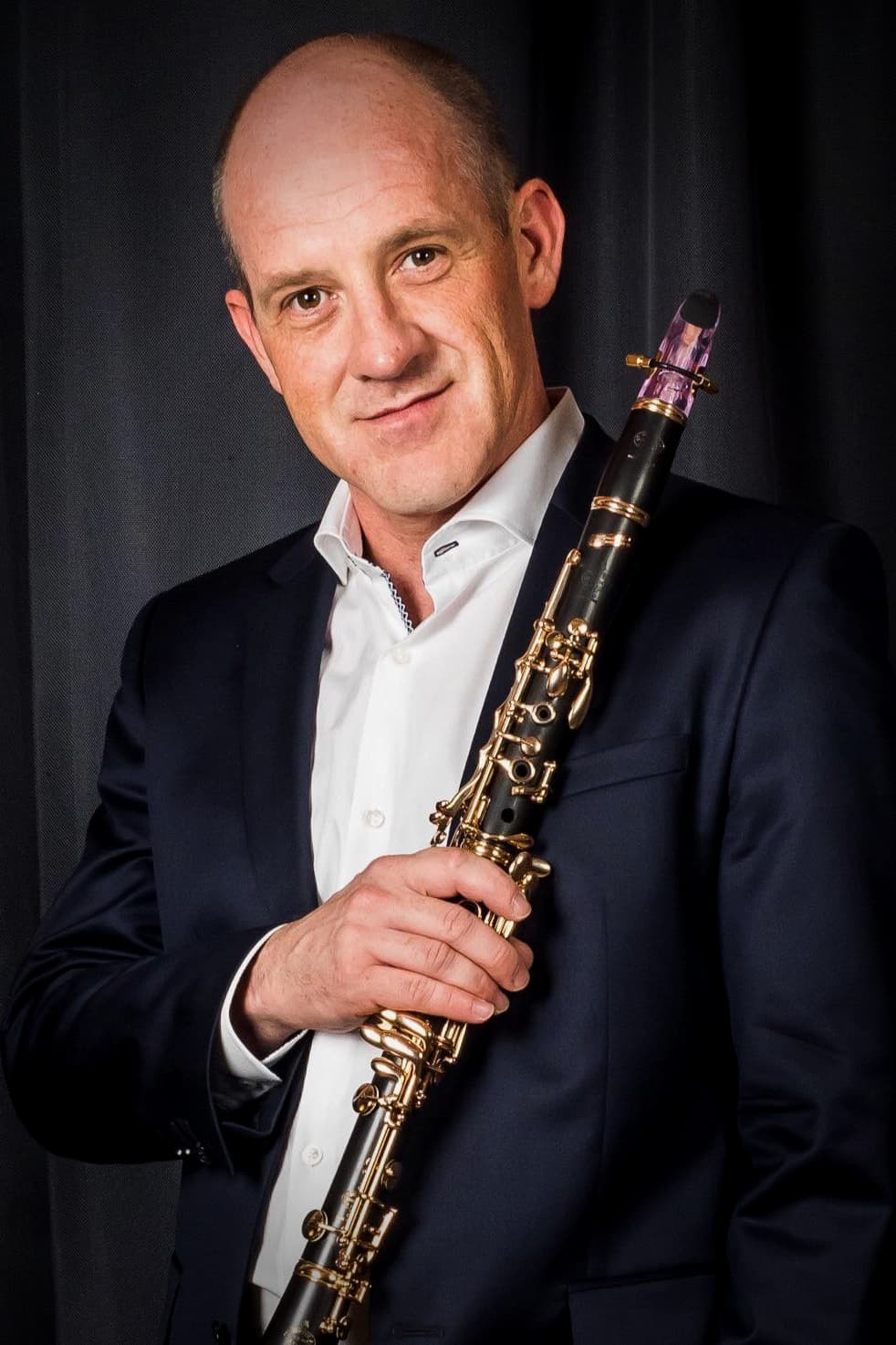 Ronald Van Spaendonckclarinet
Above all, Kheops a magnificent story, on both an artistic and a human level. Every musician powerfully but wisely communicates their individual ideals of beauty while remaining aware that they are part of something greater than themselves. They are both artisans and artists, each a unique building block that is indispensable to the construction of a sound world that is continually being refined. I hope that our ensemble's journey will continue on its current course for a long time to come.
Biography
Ronald Van Spaendonck is considered as one of the best clarinettists of his generation. His teachers include Léon Jacot, Walter Boeykens, Anthony Pay (London) and Karl Leister (Berlin). In September 2000, he was selected as a BBC New Generation Artist and was invited to perform with the BBC Scottish Symphony, BBC Philharmonic Orchestra and the BBC National Orchestra of Wales at the Proms, in Wigmore Hall (London) and at the Edinburg International Festival.
He has performed in the greatest concert halls with the best orchestras (Liège Philharmonic Orchestra, Het Brabants Orkest, Belgian National Orchestra, French National Orchestra, Orquestra Clássica da Porto, Oulu Orchestra Finland, Symphonic Orchestra of Zürich, Luxembourg Philharmonic Orchestra, das Deutsches Symphonie Orchester Berlin, Simon Bolivar Orchestra Venezuela and Sao Paulo Orchestra Brazil).
He teaches clarinet at the Conservatoire Royal de Bruxelles, Arts2 in Mons, at the Musica Mundi School in Waterloo and at the famous « Ecole Normale de Musique » in Paris (Alfred Cortot). He is also teacher 'Honoris Causa' at the Guangzhou Conservatory (China).
Since 2016, Ronald Van Spaendonck has been artistic director at the Lasne Festival. In 2006, along with harpist Sophie Hallynck, cellist Marie Hallynck and pianist Muhiddin Dürrüoglu, he founded the Kheops ensemble, an ensemble of variable geometry.
In 2002, he was invited to perform at the Suntory Hall in Tokyo and other venues in Japan as part of the 'JAL Classic Special New Artist Series'.
His chamber music partners include the Skampa, Ysaye, Belcea, Ebène, Szymanowski, Aviv and Modigliani string quartets and the Royal string quartet, pianists Alexandre Tharaud, Johan Schmidt and Frank Braley, violinists Gidon Kremer, Renaud Capuçon, Graf Mourja, Lisa Batiashvili and Ning Kam, viola players Lise Berthaud, Laurence Power and Antoine Tamestit, cellists Mischa Maisky, Marc Coppey, Peter Wispelway, Alban Gerhardt and Jean-Guihen Queyras, flautists Emmanuel Pahud, Marc Grauwels, Gaby Van Riet, Aldo Baerten and many more.
Ronald has received numerous international awards as follows: European First Prize at the International TROMP competition, First Prize at the Dos Hermanas International Competition and First Prize at the A.Gi. Mus Wind Instruments International Competition in Rome. He was also Laureate of the Juventus Foundation in 1991 and a 'Rising Star' in 1998, which gave him the opportunity to play in the world's greatest concert halls.
In 2014 he received the 'Fuga Prize' and in 2018, the Heritage Commission of the Conservatoire Royal de Bruxelles awarded him the DARCHE FRERES prize for a musician whose entire life is devoted with honour and devotion to the service of musical art.
He has recorded extensively (Harmonia Mundi, Naxos, Supraphon, Fuga Libera…) to critical acclaim (Choc du 'Monde de la musique', 10 de 'répertoire', ffff de 'Télérama', 'Diapason d' or', 'Gramophone' Choice, joker de 'crescendo').
He is endorser for the Buffet Crampon group and Gold Performing Artist for d'Addario reeds.