<< the musicians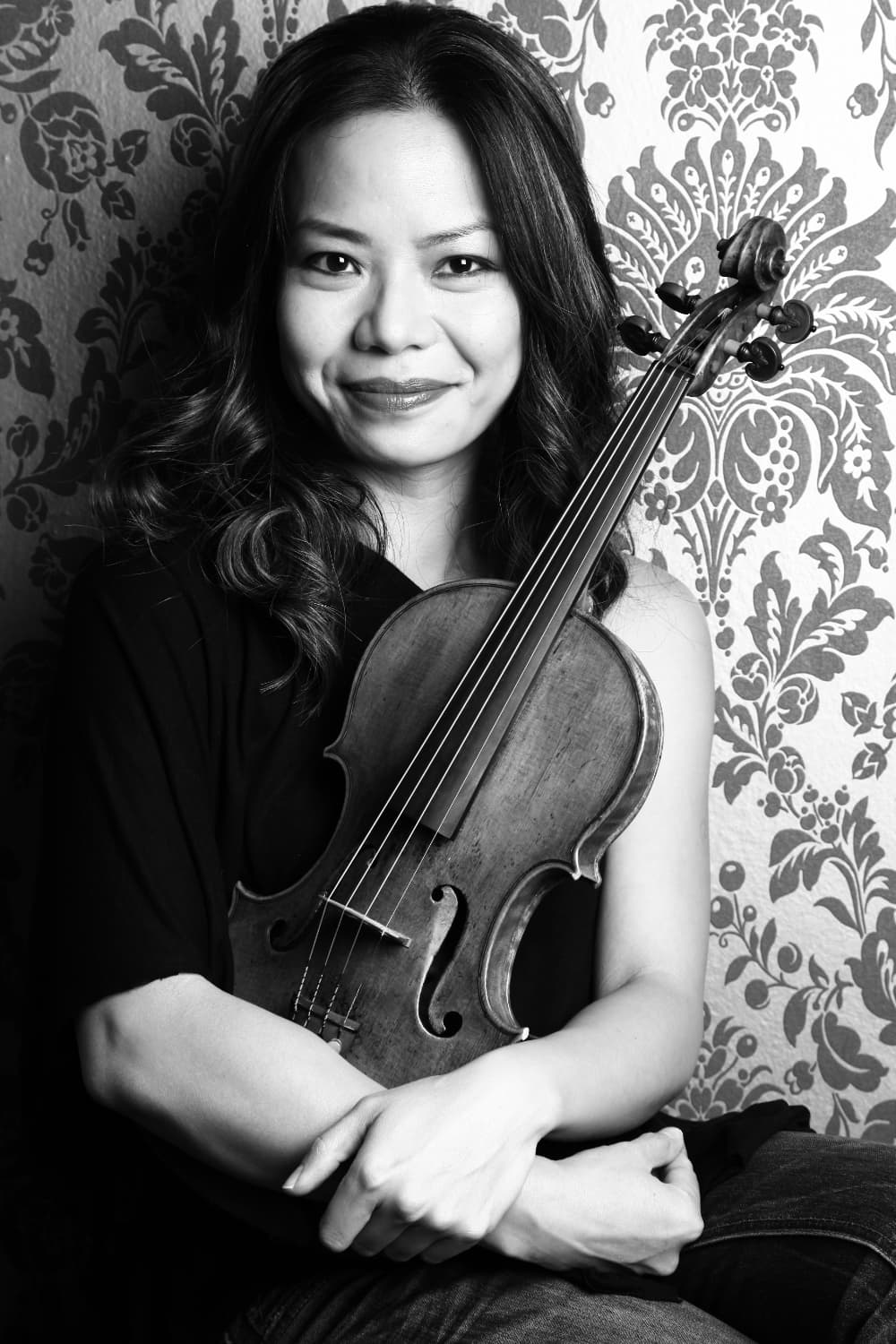 Ning Kamviolin
Playing with Kheops is an experience of the joy of chamber music; the musicians 'talk' to each other and 'tell' the best stories through the music. It is such fun to appreciate the camaraderie between these fantastic musicians!
Biography
Hailed by Strad magazine as a "strong artistic personality", Singaporean violinist Ning Kam has gone on to perform all over the world both as soloist and chamber musician. She was the Second Prize-winner at the Queen Elisabeth Competition in 2001 and was praised by Belgium's De Standaard as "manifestly the best violinist of the competition". She also won the Flemish Radio and Television Audience Prize in that year. She has performed under the batons of conductors such as Yehudi Menuhin, Lorin Maazel, Okko Kamu, Lan Shui, Louis Langree and Eri Klas with orchestras such as the Cleveland Orchestra, Singapore Symphony, Malaysian Philharmonic, City of London Sinfonia, National Orchestra of Belgium and the Phoenix and Tucson Symphony Orchestras. Kam has also collaborated in chamber music with musicians such as Yehudi Menuhin, Patricia Kopatchinskaja, Louis Lortie, Marie Hallynck, Qin Li-Wei and Francis Kam amongst many others.
Ning performed at the inauguration of the Concert Hall at Esplanade Theatres on the Bay in 2002, in the presence of Prime Minister Lee Hsien Loong. She was also invited to perform at the President's Command Performance in Singapore in 2009 by the late President S.R. Nathan. She was the winner of the Young Artist Award in 2000, presented by the National Arts Council of Singapore.
Between 2010 and 2017, Ning was the Artistic Director of Het Kamerorkest Brugge, a conductorless chamber orchestra with a focus on 20th and 21st century music. She was invited to guest lead and direct the strings of the Rheinische Philharmonie Koblenz in season 2015/16 and has returned every season since. She has also directed the Re:Sound Collective in Singapore and the strings of Symfonieorkest Vlaanderen. Ning is a member of the Kheops Ensemble and is also a founding member of Loco Motive, a bluegrass and jazz trio with cellist, Sebastien Walnier and double bassist, Lisa De Boos. She has released recordings on Etcetera, Meridian Records UK as well as Cypres.
Between 2017-2020, Ning was Professor of Violin at the Conservatoire Royal de Musique de Bruxelles and is currently Principal Teacher at the Yehudi Menuhin School, UK.
As a born-again Christian, she has been an Ambassador for International China Concern, a Christian charity that cares for the abandoned and disabled in China. Ning plays on a 1668 Nicolas Amati on generous loan from the Rin Collection, Singapore.